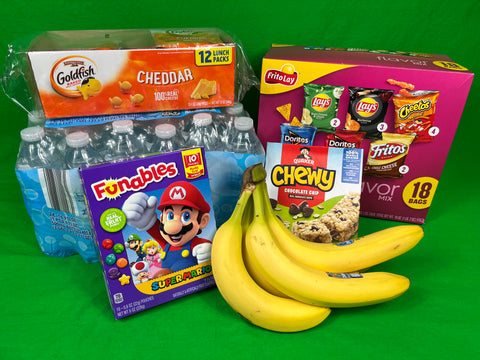 Theme Park Snack Pack
Need water or snacks but aren't sure what to order?
This snack pack contains our most popular items and is perfect for families hitting the theme parks. A bottle of water in the parks is $3.75 or more. Do the math and save big with the theme park snack pack. 
Fruit Snacks, 10 ct

Goldfish, 9 pks
Granola bars, 6 ct
5 bananas
Chips, variety pack, 18ct
24pk of bottled water, 16.9oz. ($85 if bought in the parks)